About AirLite Engine Guard Chaps
One Piece Full Cover Soft Lowers - Made in Canada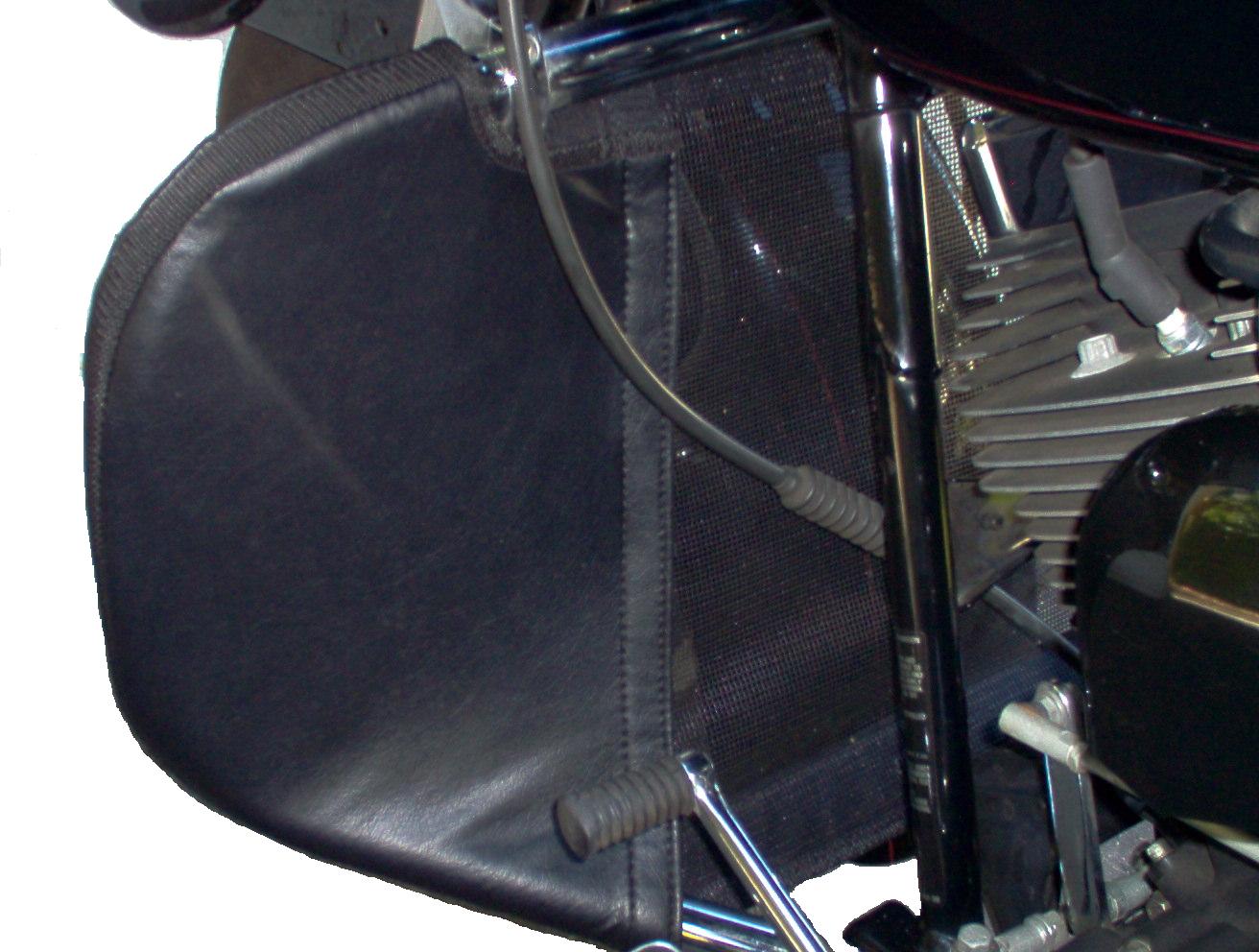 One of the most important concern for all riders is SAFETY. When you are warm and dry, you are more alert to your surroundings. Being more comfortable you are less likely to compromise your safety by being in a rush to get to your destination. Cut down the cold wind and rain and treat yourself to dry boots and legs.
AirLite engine guard soft lowers will keep you enjoying your rides for years.
Comfort, Safety and Protection for only

$84.95 Retail
Extend your riding season
Cruise Earlier - Cruise Later - Cruise Longer - Cruise Safer
Keep bugs, rock chips and road spray to a minimum
Some engines may run cooler with better fuel mileage
AirLite is the only engine guard chaps on the market that are a single unit with a built-in heavy mesh screen for bug and rock chip protection
Form-fitting highway bar cover with no gaps across the front of your engine crash guard to allow unwanted air to escape through
Wind buffeting around your upper body is reduced
Air is captured, screened, and directed exactly where it belongs- into the radiator and/or cooling fins
Oncoming air flow is warmed by engine heat and redirected onto the rider
Large screen opening allows engine cooling to remain effective while riding in temperatures below 50 degrees F
Greatly reduces engine cleaning time after a wet ride
No modification to your engine guard necessary. These covers simply slide onto your guard and quickly fasten together with velcro strips. When not needed, they roll up and slide into the included storage pouch.
AirLite › The best in riding protection › Specifications: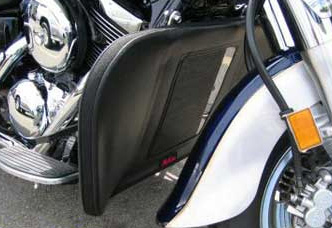 Heavyduty Allweather Vinyl › not cheaper upholstery seating vinyl
Reinforced Edge Binding › guaranteed against tearing
Industrial Mesh Bug Screen › prevents rock chips
Fastens Quickly without straps and plastic buckles flapping in the wind
Installs Securely Using Velcro › no snaps that seize and tear out
One-piece Perfect Fit › no wind fluttering
Vinyl Storage Pouch Included › stores quickly & compactly
Standard with Hiway Peg Cutouts (closed option available)
Deluxe Closing Deep Pockets Available › 6" X 6" X 1.5" inch deep
*45 day money-back guarantee if you are not satisfied with the quality and design
Cruise Longer › Cruise Safer › Cruise Smarter
IF IT'S AIRLITE . . . . . IT'S RIGHT!